Self-hosted
video messenger
People want to have it all
in messenger
Customers don't want to call you or even visit your website anymore when they place an order, today people want to review, pick, communicate, pay and track an order in a simple and convenient mobile messenger.
There are business accounts in WhatsApp, Viber and others. But are those accounts really your business? WeChat in China already has it all.
Public IM services live in the cloud, but not in your private cloud, and you do not control, who tracks communication with your consumers and collect consumer habits and other sensitive data that directly impact your business and your customers.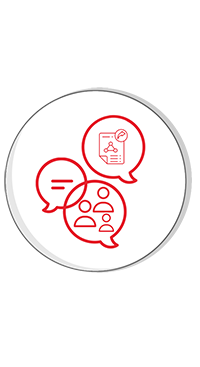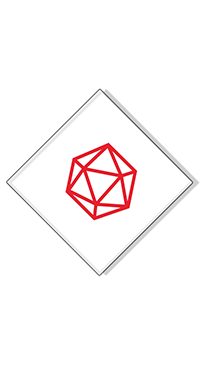 Have your own
branded messenger
Doing business via messenger is very convenient for both you and your customers, but when you use cloud messenger service from other vendor you weaken your ties with customers, as customers see the messenger brand first every hour and they care less what real source they get the goods or services from. When you use cloud messenger service from other vendor you weaken your brand power.
Today cloud messengers and service aggregators like Uber became competitors to brands and have already announced their own payments systems. Public messengers openly declare that they are unlocking new era of communication, commerce and payments for people, all in one application - and not the one with your brand.
Have your own mobile messenger to really control and enhance all your communication, data and payments with your consumers. It is easy. You already have your branded mobile app, right? Integrate TeamSpirit messanging platform into it.
Collaboration Platform Features
The TeamSpirit platform is WhatsApp clone, simple and usefull product that enables you to collaborate anywhere. TeamSpirit server is based on Linux and is easy to deploy and operate. TeamSpirit features include text messages and group video calls, securely sharing documents, files and media content, sending contacts and location, and more. TeamSpirit server is hosted by yourself, under your own brand and complete control.
Corporate contact lists (LDAP integration)
Private and group chats
Messages with attached documents, photos, audio, video, stickers
Sharing contacts and locations
Playing media attachment without leaving the app
Data storage on premises servers
User statuses: "online" and "is typing"
Status for messages: "sent", "received", "red"
ID: photo, full name
Fully control your customer data and run neural networks on the data sets you collect.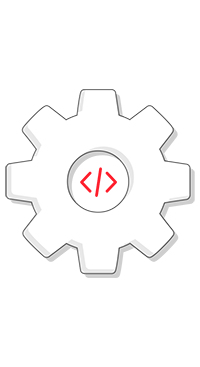 Source Code
TeamSpirit is not a cloud service, but a complete set of text messenger's source code, from UI to backend, which quickly enables rich, engaging messaging experiences in your company's mobile app. Create your own chat-based space to communicate with your customers and employees via single interface by TeamSpirit platform integration with your existing mobile app.
Security
With TeamSpirit messenger platform enterprises, retail, banks and finance organizations re-gain complete control over their vital communications with their customers having IM server behind their firewall with existing security and IT policies.
TLS and SSL are supported.
The customer and enterprise data is under your total control and can be safely transferred over the VPN channels with end-to-end encryption to comply with the high security standards in big corporations, legal and financial organizations.
The server administration panel enables management of groups, users and permissions to prevent data leakage. System administrator can set up limitations for each client and set quota for a certain organization.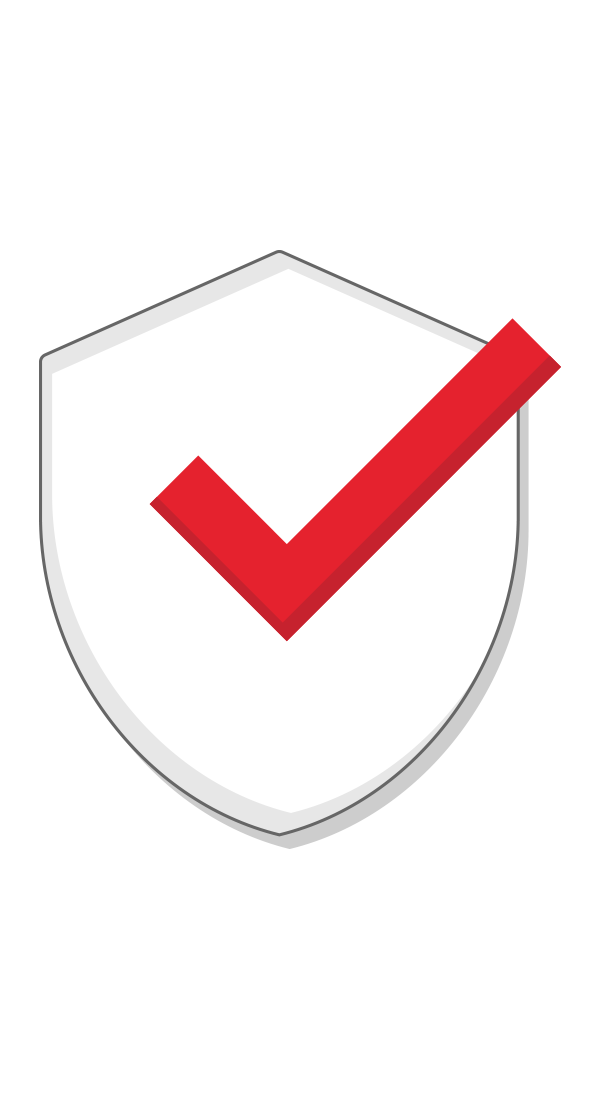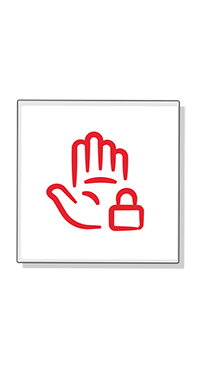 Privacy
Consumers IP addresses, usage patterns, interests, buying habits, contents of the messages sent — public cloud services know more about your clients than you do.
In contrast, TeamSpirit provides the benefits of mobile instant messaging and group video calls without sacrificing privacy.
White-Label
Put your brand on mobile apps based on TeamSpirit platform. So, your clients and employees can communicate and collaborate within mobile communication application that is compliant with company's corporate identity and requirements.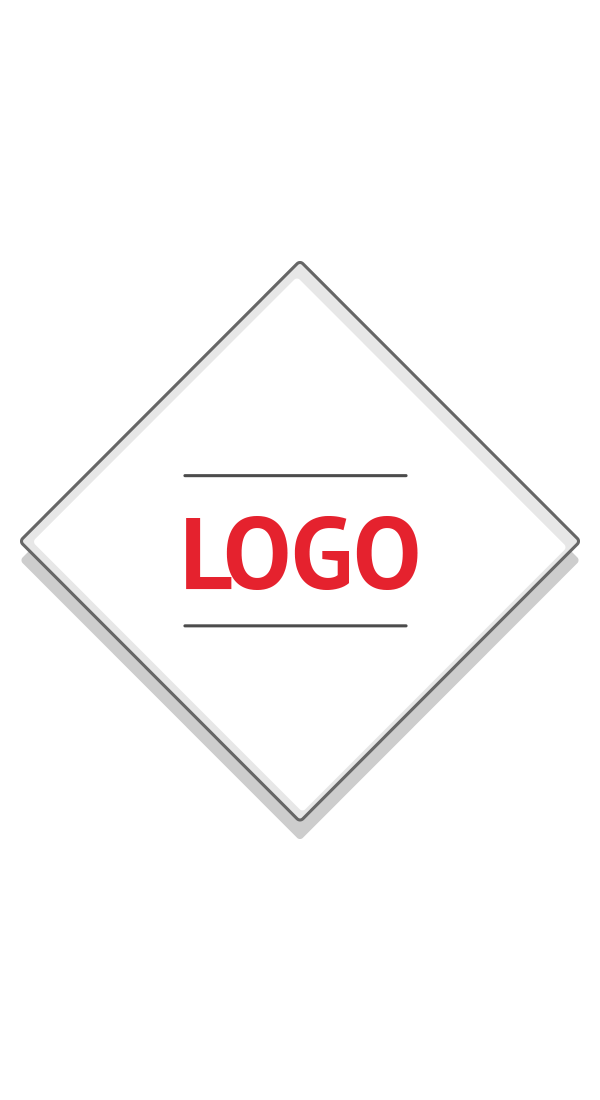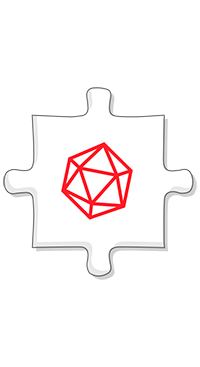 Interoperability
TeamSpirit provides a full set of features and options of popular cloud IMs along with VideoMost group video calls that are compatible with legacy video conferencing hardware such as Polycom, Cisco, Avaya, Huawei and with Microsoft Skype/Exchange/Outlook.
Integrate Bots
TeamSpirit provides API allowing quick bots integration into IM.

Save time & money by automating conversations that would otherwise require a specialist to answer
TeamSpirit API allows:
Make webhooks to run certain operations in external apps and services or call to server from external apps and services
Call to TeamSpirit Server via TeamSpirit API
More info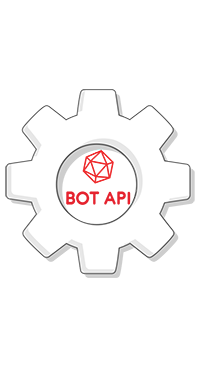 Group Video Calls
Complete TeamSpirit seamlessly integrates with the VideoMost Server and supports group video calls with up to 100 interactive video participants in an online room. The product supports 16 video windows on a smartphone screen (both iOS and Android). Work team members from different departments, offices and regions always stay connected and can immediately join a video conference with corporate offices, using Polycom, Cisco, Avaya, Huawei hardware and Microsoft Skype/Outlook/Exchange – right on their smartphones.
Scalable video coding supported by VideoMost Server, ensures the best possible voice and video quality on unstable Wi-Fi/3G/4G networks. The VideoMost mobile video was used by the leading telcos on hundreds smartphones models in dozens of Asian countries with a poor Internet connection.
Extensions And API
TeamSpirit is highly customizable with access to code, UI text files, APIs, drivers, and a wide array of integrations and samples.

TeamSpirit can be extended by integration with additional options:
Calendar, meetings, task manager
Integration with project trackers (Trello, Jira, Confluence, InVision, GitHub etc.) with in-messenger notifications
Alerts "join/leave"
The TeamSpirit scalable platform can support external services integration:
E-wallets and online payments
Marketplace: order taxi, tickets, food delivery, on-line shopping, etc.
News feeds
Streaming services (music and video content)
License TeamSpirit IM platform to launch your own messenger inside your existing mobile app. Increase customers' loyalty by offering them all the features of popular cloud messengers together with a range of services from partners. All in one app with a single interface under your company's brand and full control.
TRY FREE
Please fill out all required fields correctly to download TeamSpirit Server: